International design and marketing for Exogen, a medical device which helps speed up the healing of broken bones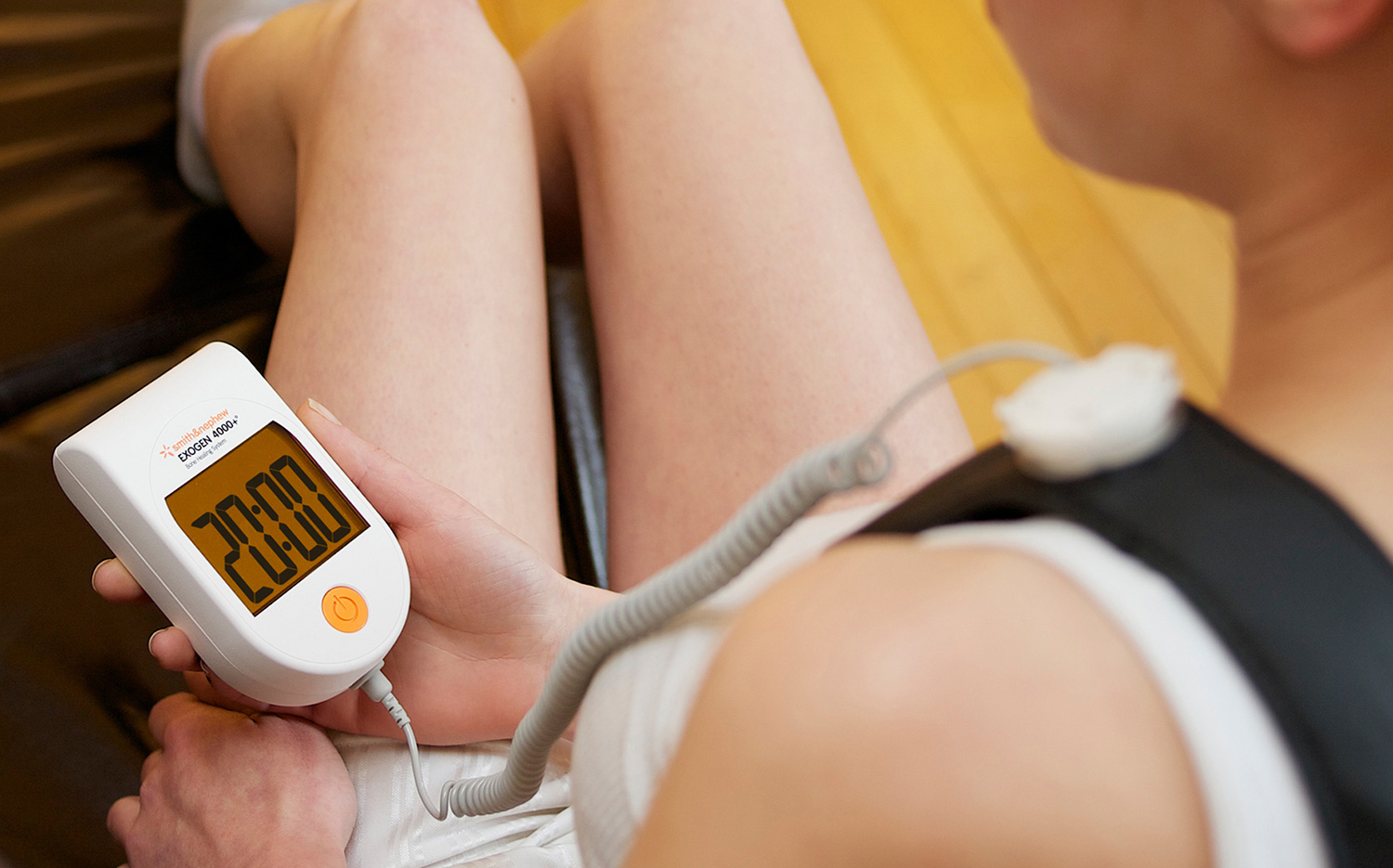 Project in a nutshell
The challenge
To raise the awareness of EXOGEN, an innovative Low Intensity Pulsed Ultrasound (LIPUS) device that speeds up the healing of broken bones amongst the general public and medical professionals, with the main focus on long-term problem breaks, known as 'non-unions', whilst also communicating the benefits of use with recently broken bones.
Our approach
To harness the power of the web and social media, empathising with the patient and positioning EXOGEN as 'owning' the bone care sector.
Project scope
Brand strategy
Graphic design
Website design
Marketing communications
Internal communications
Video & animation
Interior, exhibition & display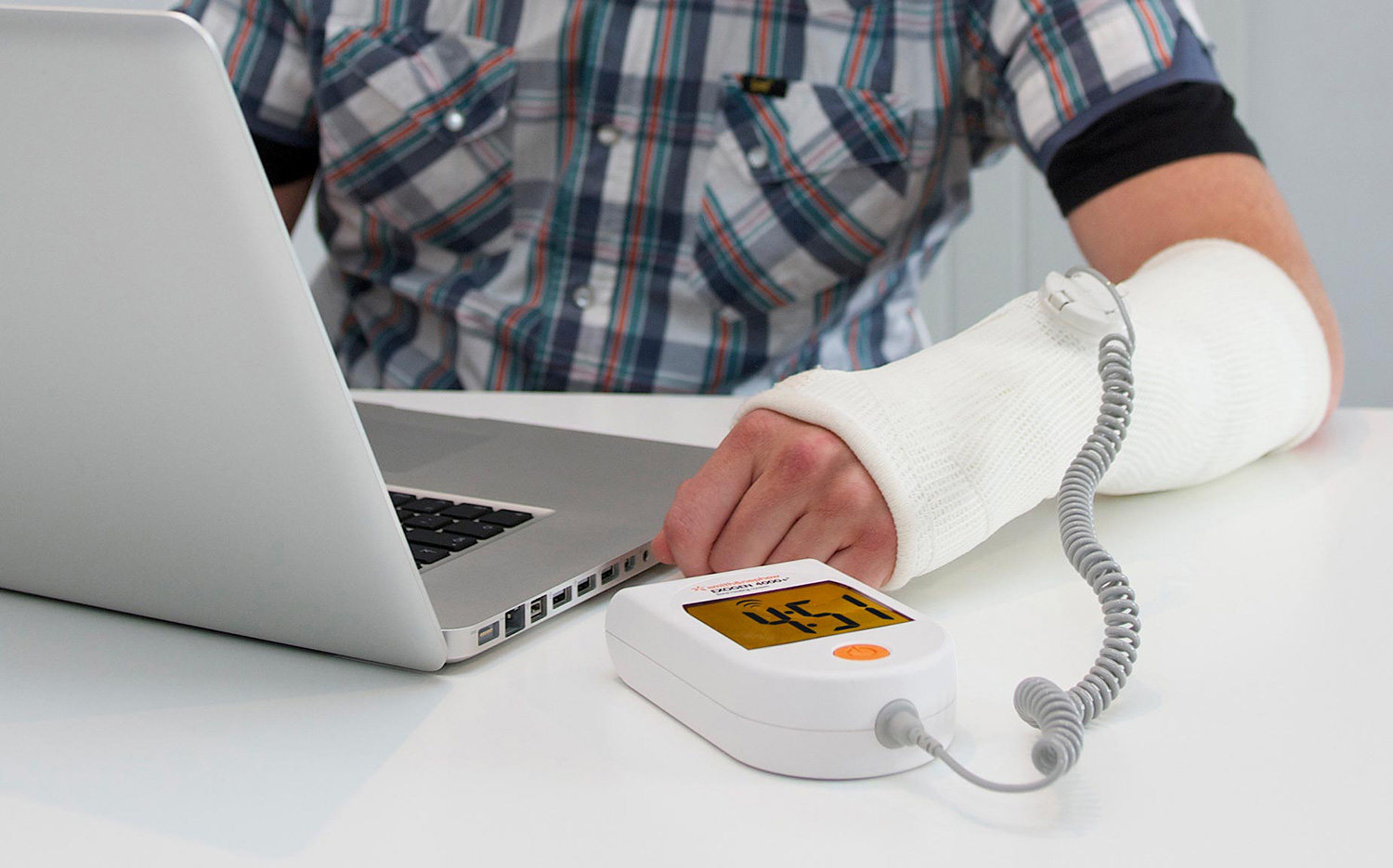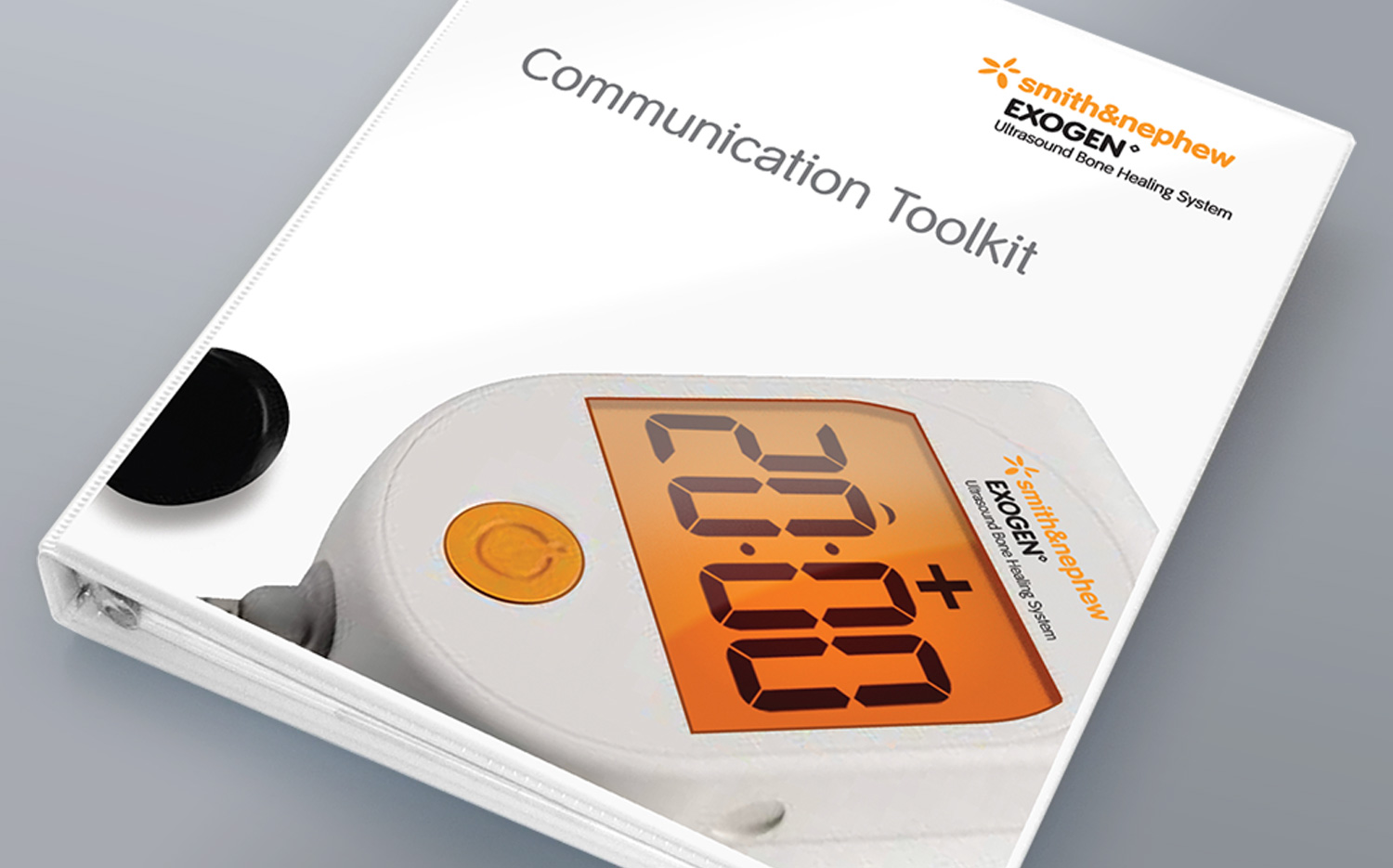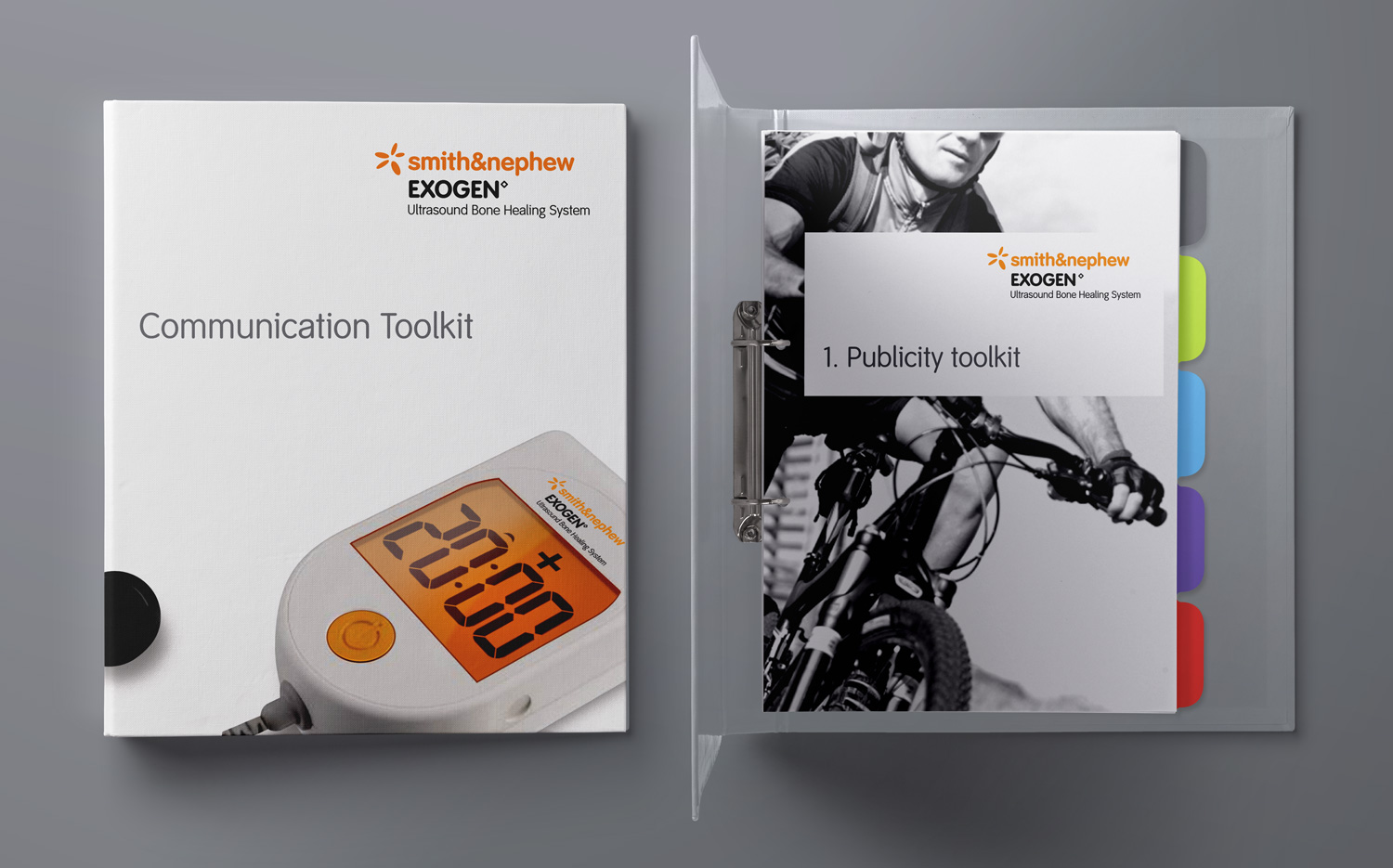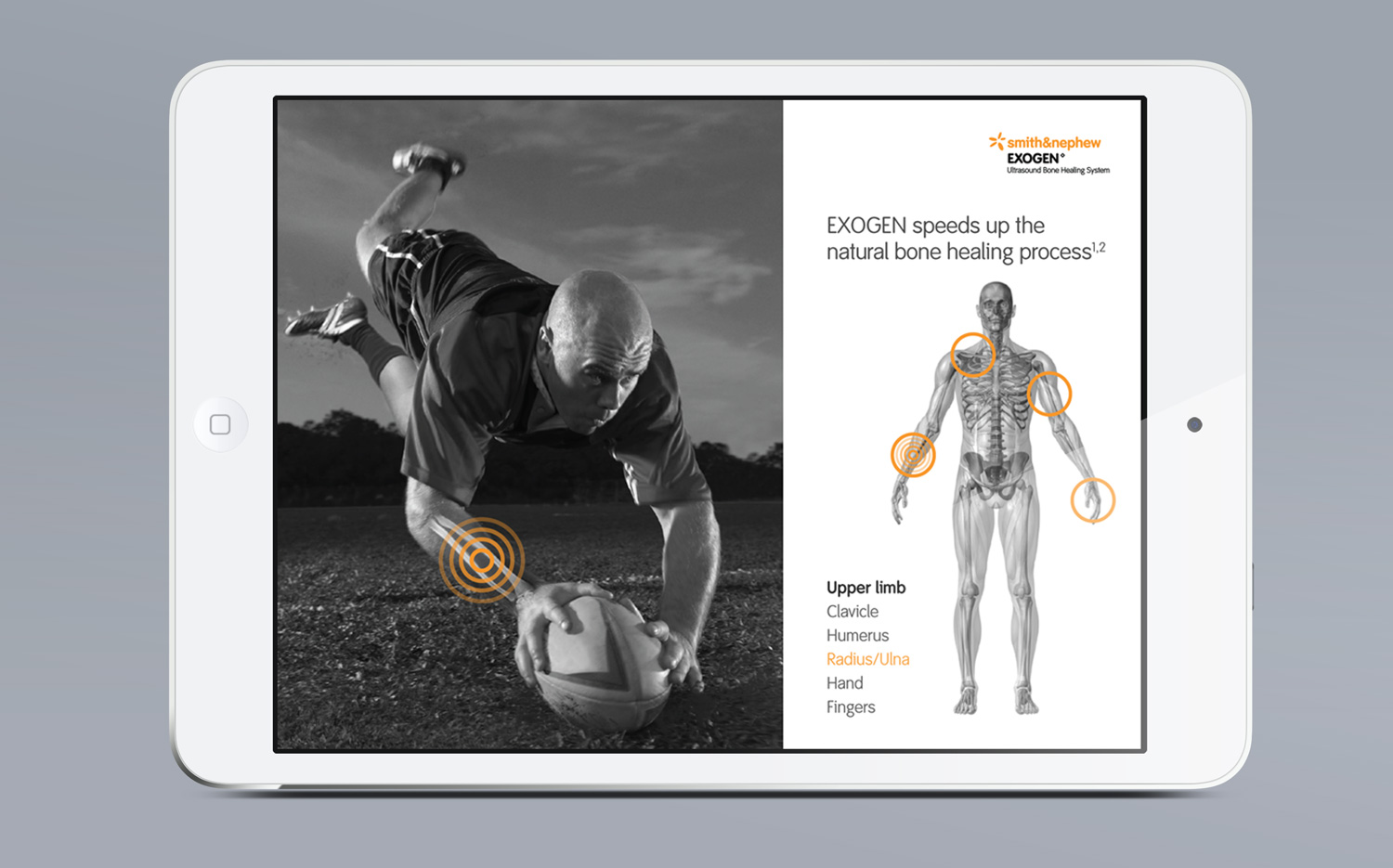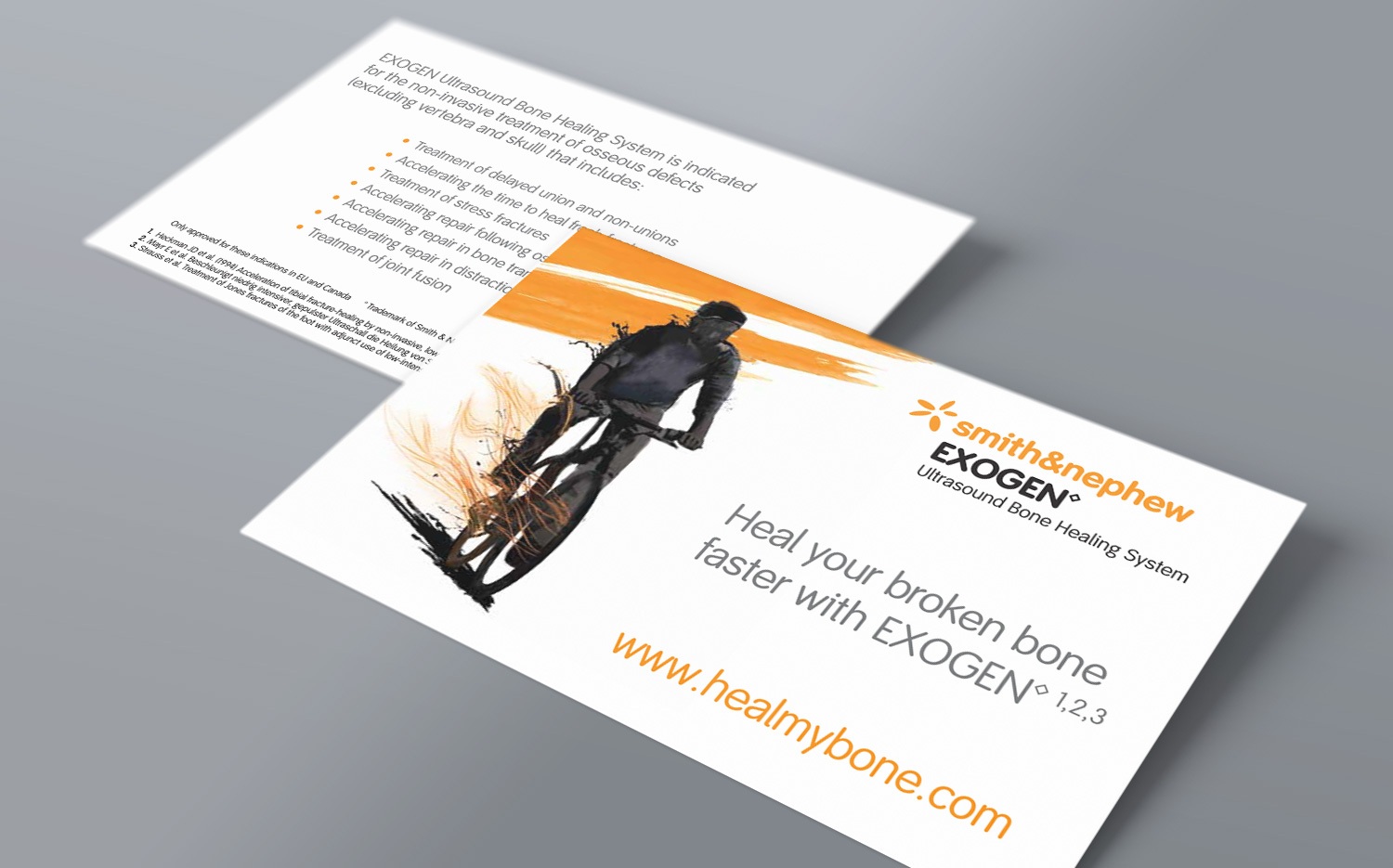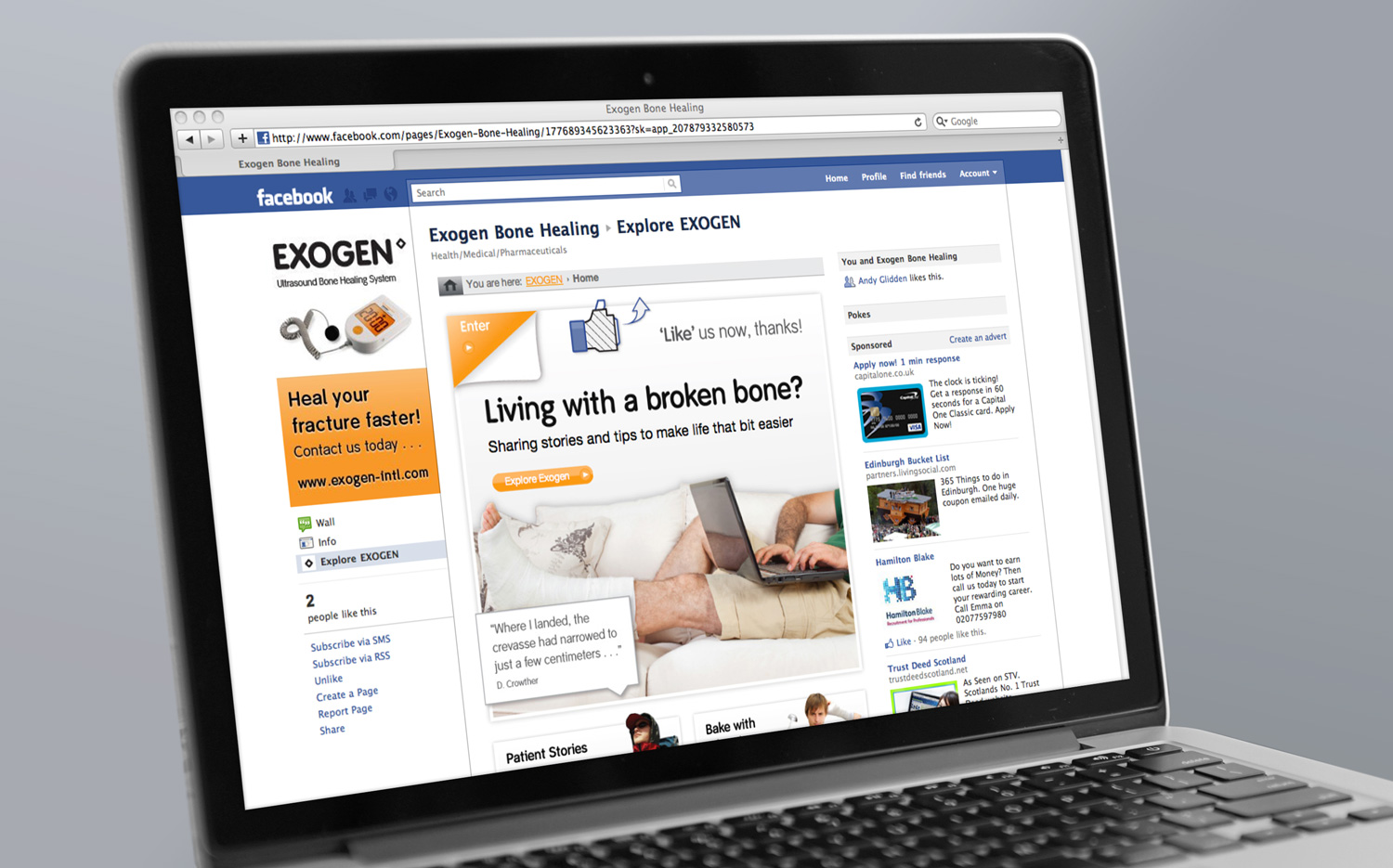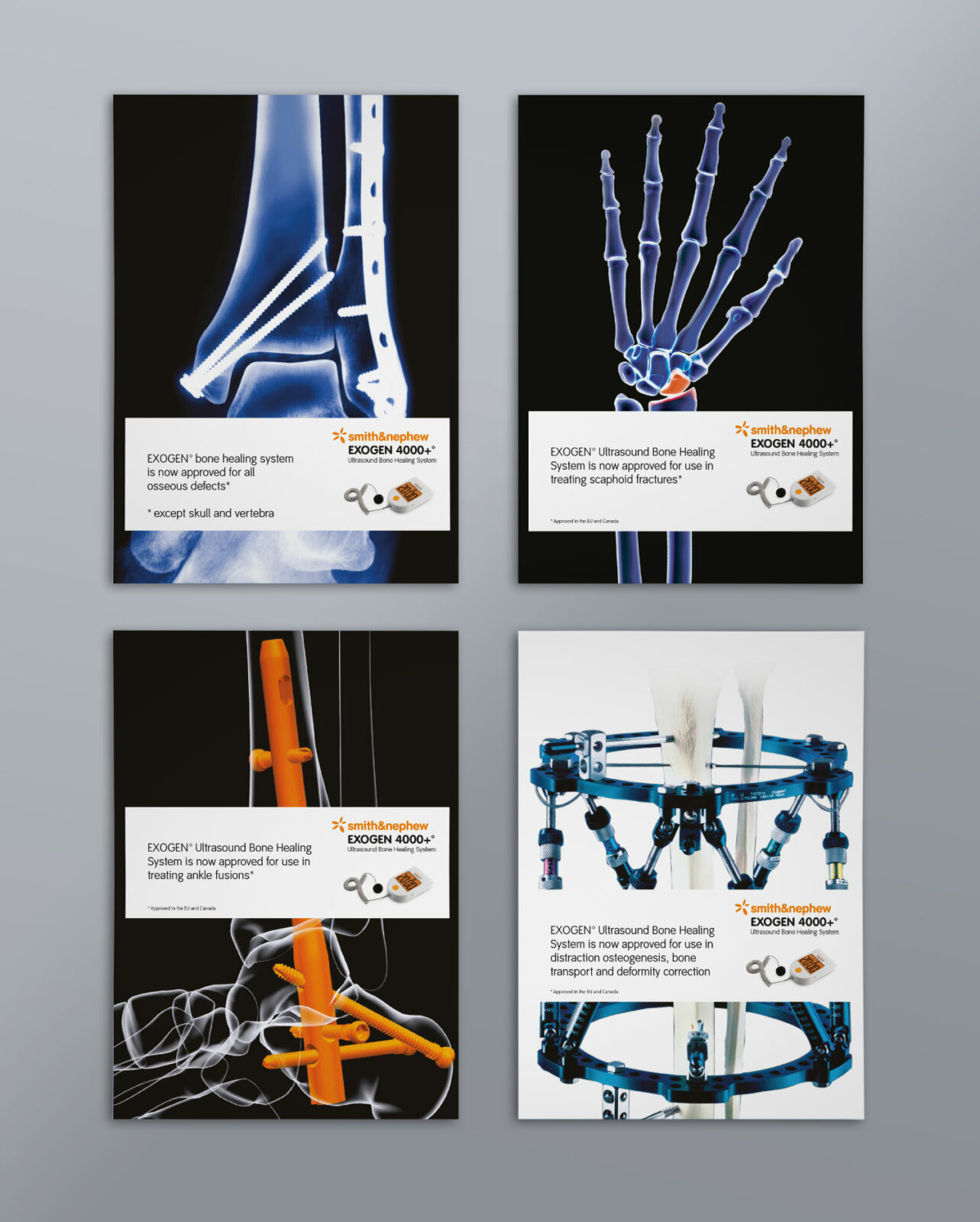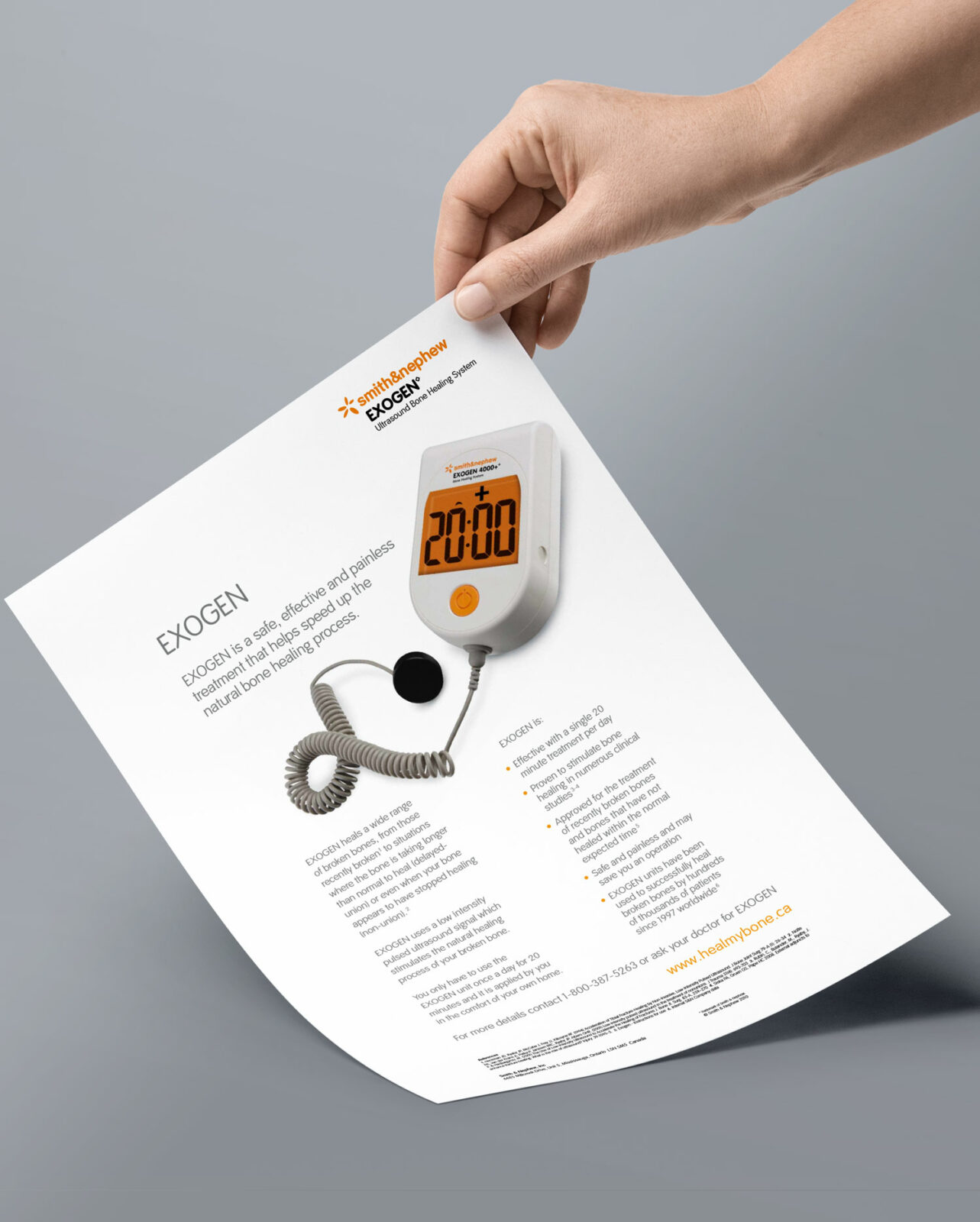 Client feedback
"The team at Glidden understand that it's not just about the product. They're really passionate and go to great lengths to really get to grips with the issues and emotions of the end user.
With the EXOGEN bone healing system, under the clinician's express consent, they even attended fracture clinics and interviewed the patients first hand. To make it even more realistic, we also had them role-playing the part of patients during a communications workshop, all of which is reflected in the results we get from the wide range of focussed, high quality sales and marketing materials they have developed with us as part of our international initiatives.
I'd have no hesitation in recommending them"
Jeff Stonadge, International Commercial Director, Clinical Therapies, Smith & Nephew